Best Organic Spotify Promotion Services
In the dynamic realm of Spotify Promotion Campaigns, standing out is crucial. With our Spotify Promotion Services, we don't just promote your music. We elevate it with expert playlist pitching. Exclusively for independent artists, our strategies are more than placements; they are opportunities.
By understanding the core of your music, we ensure it finds spotify playlists that resonate with your unique music style. We design our Spotify playlist pitching techniques to maximize your reach. We ensure your music is heard by the right audience.
Organic Growth Spotify Services
Music marketing is about organic growth. Our Spotify Promotion Campaigns focus on fostering genuine connections with your audience. Through strategic collaborations with record labels, we open doors to a wider Spotify monthly listeners base. This is how we differ from other Spotify promotion companies.
Our Spotify music promotion technique is proven to bring success to your Spotify songs. Strategically placed in playlists curated by influential Spotify curators, significantly boosting your monthly listeners. With innovative promotional campaigns and playlist placements that align with your musical essence, your organic Spotify growth is our priority.
Spotify Artist Promotion - Boost Your Monthly Listeners
Collaborate with Renowned Record Labels
Our strategic partnerships with renowned record labels give your music the recognition it deserves. By collaborating closely with these labels, we ensure your tracks reach curated Spotify playlists, driving up your monthly listeners. These collaborations are more than just promotions; they are pathways to the hearts of genuine music enthusiasts.
Wide Range of Organic Spotify Promotion Services
Explore our wide array of services, designed to boost your Spotify presence organically. From Spotify playlisting to targeted promotion campaigns, we offer comprehensive solutions tailored to the music industry's demands. This is how we differ from other spotify promotion companies. We use transparent playlists and organic methods to promote your music on Spotify, making sure it gets the attention it deserves.
Trying to Promote Your Music Through Targeted Playlists?
Spotify Playlist Promotion
↓ Discover How In The Video Below ↓
↓ Discover How In The Video Below ↓
12,000+ Artists Love Using TMMA
"Top Music Marketing Agency has been amazing every step of the way! They are professional and always communicate quickly. I got amazing results in terms of getting streams and listeners. My whole catalog got a boost in engagement. I have also done several Spotify playlist campaigns with them and have always been satisfied with the results. I would confidently recommend their services to anyone and will continue to use their services!!"
"After dealing with several less than incredible playlisting services, such as songtools that include bot playlist, it is a joy to work with a real group like TMMA. Everything is well explained, well priced, and they communicate rapidly! Highly recommend."
"Honestly this is one of the first times i've felt like what i'm paying for is actually worth it. It's worked well for me in gaining new listeners. My advice would be to use their Spotify algorithm trigger service in tandem with running ads, and pushing social content. Good response time with queries and communicate well with me on my campaign based on my goals."
TMMA Is Rated Excellent (4.7 out of 5)
The Ultimate Spotify Promotion
The reason why 9.33 % of artists make it is because of paid
Are you looking for targeted promotion on Spotify?
Then Select Your Campaign!
Expected 200-400 Streams Daily
Expected 200-400 Streams Daily
Expected 200-400 Streams Daily
Expected 200-400 Streams Daily
Expected 200-400 Streams Daily
Expected 200-400 Streams Daily
Expected 200-400 Streams Daily
Expected 200-400 Streams Daily
Expected 200-400 Streams Daily
Expected 200-400 Streams Daily
TMMA Gives You All The Steps Taken To Bring Your Music To The Next Level.
1. Song Acceptance/Rejection
After your order, your song gets sent to professionals and they listen to it from start to finish. We'll then give you a little bit of feedback on the song. And if it needs significant improvement, we won't do the promotion. We'll first give you helpful feedback so that you can improve and then submit to us later. If you do not want to improve your track, you'll receive a refund within 1-2 days.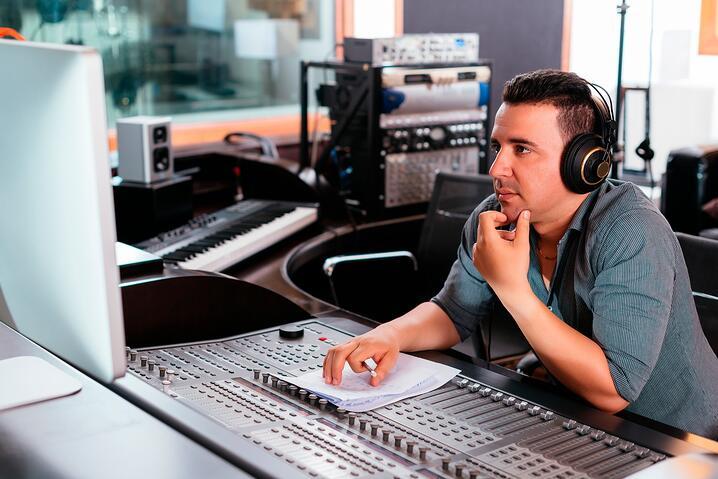 If everything is good to go, then the song gets sent to our playlist curators. There's hundreds of different curators within our network, and some curators have a several playlists. After the song gets sent to them, it is listed by genre, so the playlist curator can listen to it based on what genre playlist they have. And then if they like the song, they can request it from us. We then cross check that request and make sure it is a good fit for their lists.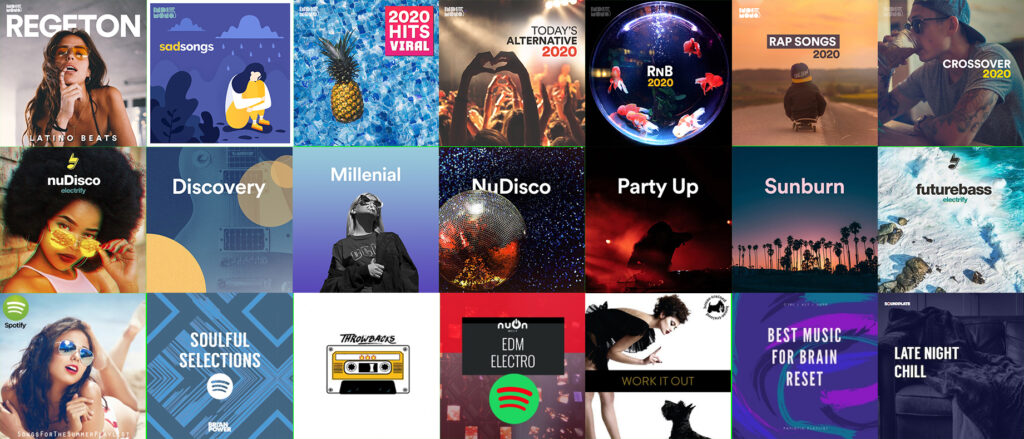 We will decide how many curators put your song on their list or how many it gets pitched to based on the campaign you choose. When working with us, it's not based on playlist followers, it's based on the activity of the list. We keep running tabs on all the lists in our networks. It's a very bulky task for us, but we have a good system on the back-end for that to know which lists are doing well. We do analytics on all the lists to try and keep the campaigns running efficiently.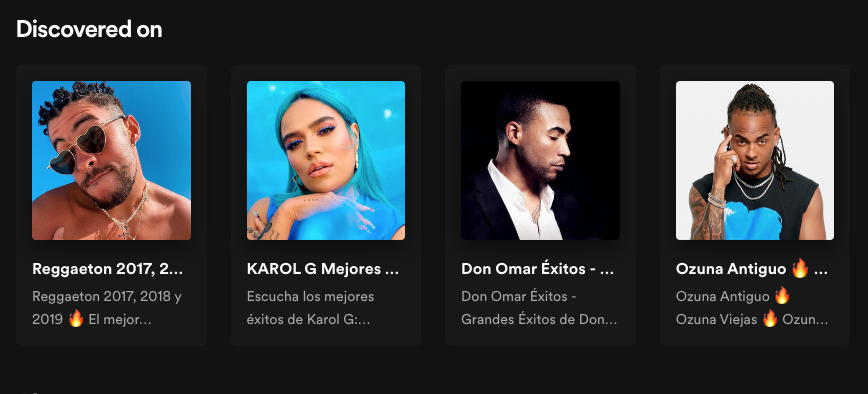 Want To Hear What Artists Like Yourself Have to Say About TMMA?
Pop, Rock, & Rap Band (UK)
20 Most Promising Young Founders in Europe.
TMMA has been recognised as one of the 20 best businesses founded by a founder under 20 years old. To date, TMMA has helped 12,389 artists, labels and producers.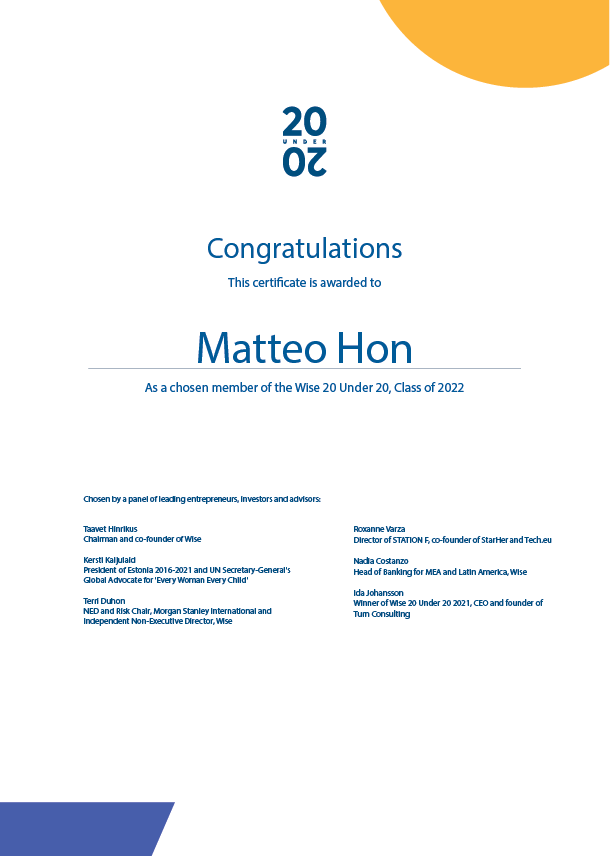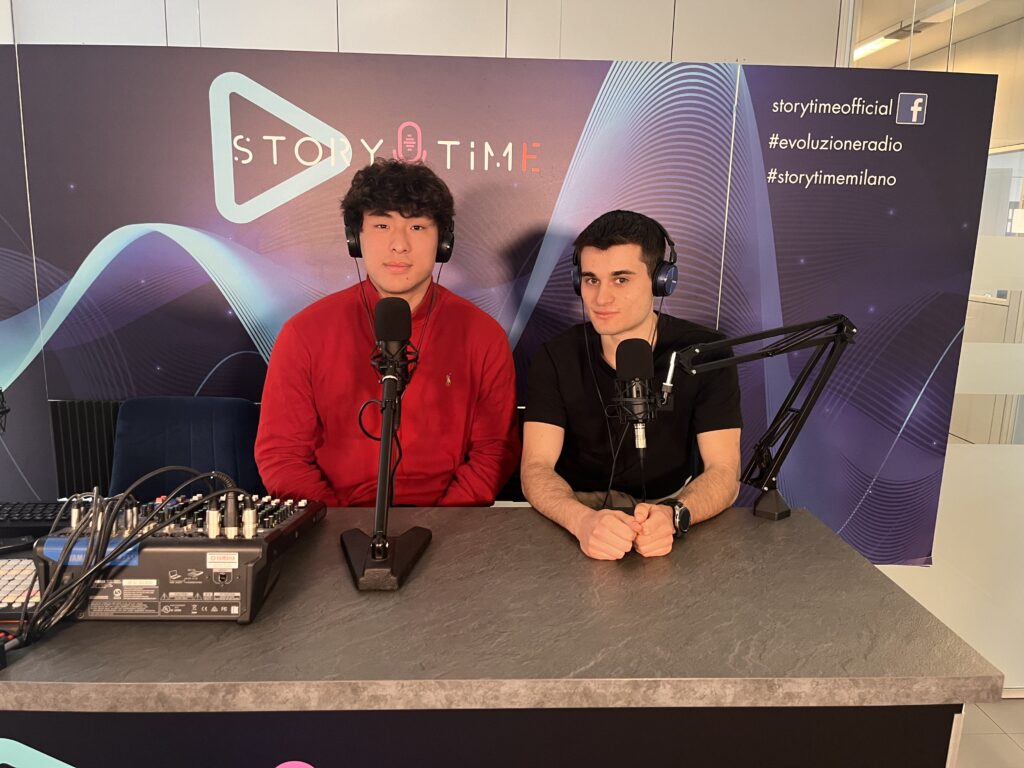 Long-Term Growth: Your Spotify Promotion Starts Here
Dive Into Advanced Spotify Promotion Techniques
Delve into the future of Spotify promotion with our advanced techniques. Our data-driven strategies guarantee your music's longevity. By integrating playlist pitching and Spotify promo campaigns, we secure your place in the competitive music industry. This isn't just about short-term gains; it's about building a lasting legacy on Spotify.
Proven Results: Detailed Analytics and Progress Reports
Your Spotify journey is not complete without insights. Our detailed analytics and progress reports provide a comprehensive overview of your music's performance. Witness the impact of our proven techniques through measurable results, guiding your Spotify promotion towards sustained success. These reports are your windows into the effectiveness of our strategies.
Spotify Promotion Tailored for Independent Artists
Craft Your Unique Spotify Success Story with Us
Every artist's journey is unique, and we honor that uniqueness. Partner with us to craft a Spotify success story that's exclusively yours. Through creative promotional campaigns and playlist placements that echo your style, we ensure your music is heard and celebrated authentically. We make sure to bring your music to as many spotify accounts as possible.
Affordable Packages, Outstanding Results: Choose Your Plan
Affordability meets excellence in our Spotify promotion packages. We understand the value of your music, and our packages are tailored to suit your budget without compromising on quality. Experience significant growth in your fan base, Spotify plays, and monthly listeners. Your path to Spotify success starts here, with a plan designed just for you.
Unleash the Full Potential of Spotify Promotion
Industry-Leading Spotify Promotion Strategies
Experience the pinnacle of Spotify promotion with our industry-leading strategies. From playlist pitching to Spotify playlist promotion services, we employ cutting-edge techniques to ensure your music stands out. Partner with us to set new industry standards, driving your music toward widespread recognition.
Drive Engagement: Social Media Integration for Spotify Promotion
Amplify your Spotify engagement through integrated social media promotion. We leverage social platforms to enhance your Spotify presence, creating a comprehensive promotional approach. Engage with your audience on social media while we work tirelessly to boost your Spotify visibility and engagement.
Your Spotify Promotion Journey Awaits
Elevate Your Fan Base and Spotify Plays Significantly
Prepare for a surge in your fan base and Spotify plays with our targeted promotion services. We emphasize quality interactions, ensuring your music resonates profoundly with your listeners. Elevate your influence and engagement, marking a pivotal moment in your music career. Witness your Spotify presence skyrocket as you connect with genuine music enthusiasts.
Ready to Start? Contact Us for a Personalized Spotify Promotion Plan
Embark on your Spotify promotion journey today. Reach out to us for a personalized plan crafted exclusively for your music. Our dedicated team is committed to guiding you toward Spotify success.
Let's create a bespoke promotion plan that unlocks the full potential of your music on Spotify. Your journey to Spotify prominence begins now. Contact us, and let the world hear your music's voice.
Boosting Monthly Listeners: A Spotify Promotion Success Story
In the competitive realm of Spotify, our Spotify Promotion Services became the game-changer for aspiring artists. Through strategic playlisting and innovative promotion campaigns, we significantly increased monthly listeners for our client. With tailored Spotify promotion services and precise playlist placements, their music found a home in playlists curated by top Spotify curators. Our expertise in playlist pitching and music marketing not only elevated their Spotify presence but also set them on a path to a successful music career in the industry.
Frequently Asked Questions (FAQs)
Why should I buy a Spotify Promotion?
Nowadays bookers look first at your streaming statistics before looking at your other profiles on social media. In short: Streaming platform presence is your must have key to success!
Will I get streams, saves and followers on Spotify from the promotion?
This service is not about selling streams but about promoting you and your music. We cannot tell how many streams you will receive since this can vary a lot. Seeing as this is organic promotion, people are free to engage with your track. Obviously, you will get higher engagement with high quality music and marketing strategy. However, these people are just like you. Whenever you first hear a song you like, you generally will save the song to your library or playlist. Most of the time you're not going to follow an artist until you hear several songs you like from them. Same logic here!
How long will my music be featured in any playlist?
This totally depends on the curator of the specific playlists. From our experience, we can tell that this is mostly several weeks to several months.
What genres do you cover?
If our team does not believe the song(s) is a good fit for our network or that it needs significant improvement and the musical artist is not willing to make those changes, refunds are available and you will be notified via email within 3 business days.
Refunds are not available in cases where the song gets adequate results, but there is confusion on the playlist titles your song was added to. The main metrics for success of a campaign on Spotify are streams and saves. We've done extensive research on playlists and placed songs in the best lists possible. This does not guarantee any number of saves for your song, but gives them the best chance possible of all playlisters who request your song for their list. For more information please check our refund policy.
How soon will my campaign start after I purchase?
Your order will be responded to within 1 to 5 business days with details on the initial processing of the order. Most orders start to see results within 5 business days of purchase.
How will I know in which playlist the song is placed in?
We provide a tracking link via email where you can see which playlist(s) your song is featured in.
Do you promote songs in all languages?
Yes we do, but the song cannot contain explicit content in any language. Overall we only work with English music. If you submit a song in another language, we can't guarantee it to be featured in playlists in the same language.
Music Industry Success : A Spotify Promotion Triumph"
Our client, a talented musician, faced the challenge of standing out in the vast music industry. With our Spotify promotion campaigns and expert playlist placements, they achieved remarkable success. Utilizing Spotify for Artists and our specialized promotion services, their tracks gained attention, leading to increased monthly listeners.
Our focus on promoting music on Spotify and leveraging the platform's tools ensured their songs reached the right audience. Their music career flourished, and they garnered recognition, all thanks to our strategic Spotify promotion approach.
From Spotify Curator to Sensation: A Spotify Playlist Promotion Journey
One of our clients, an emerging artist, dreamt of becoming a Spotify sensation. With our Spotify playlist promotion services and playlist pitching expertise, their songs found their way into influential playlists. Through our promotion campaigns and collaborations with Spotify curators, their music resonated with listeners globally.
By optimizing their Spotify accounts and utilizing targeted promotion, their tracks received the attention they deserved. This success story marked not just an increase in monthly listeners but also a significant milestone in their music career, turning them from an aspiring artist to a Spotify sensation.